After the Ceremony - Tips for a Smooth Day
So you've just got married! That ball of nervousness that has been sitting in your stomach all day has finally gone, and you are surrounded by family and friends all so happy for this moment in your lives. You want to be able to enjoy this moment as much as possible, so that's why we have some tips on prior planning, which we go through in your final meeting.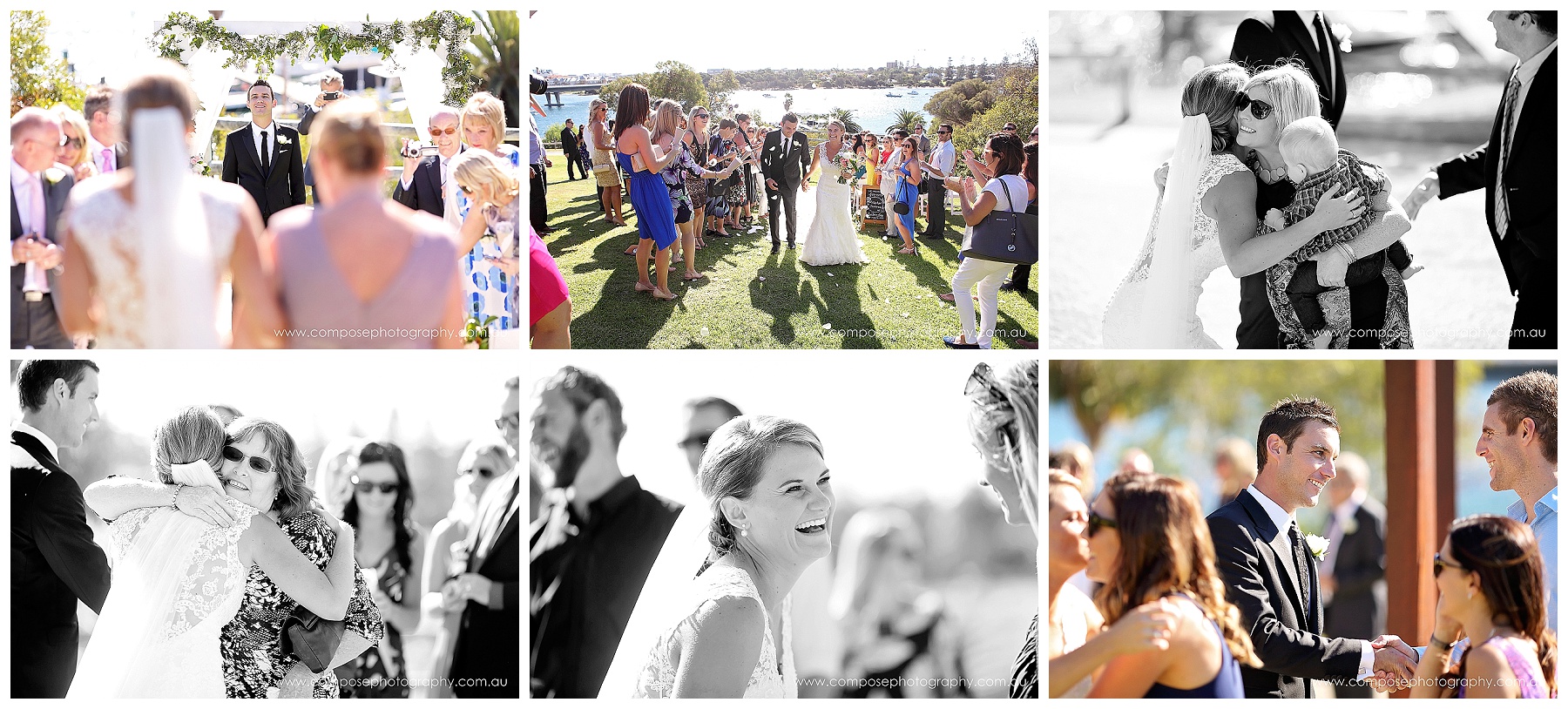 The congratulations after the ceremony is a great time to enjoy the moment, and also a great opportunity for us to capture natural moments with you and your guests. We put together a family photo list prior to the wedding day, so that whilst you are still busy talking to your guests, we work in the background to get your family ready for these photos to happen as soon as you are ready. It's also recommended to have a representative from each side of the family to help us in fetching family members, as they will have a much better idea of who they all are!
For family photos, we always make a list with you prior to the wedding day. So it's best to check with family if they have particular photo requests before the day, that way we budget enough time for the photos, and also you can let people know who needs to hang around! There's nothing worse than having all 35 members of an extended family all set up ready to go, to find that one person has wandered off and we need to wait ten minutes for them to come back. Having a list also means that you don't have to worry that you are forgetting someone with all the excitement of the day.
One other little tip is if you are having drinks at the ceremony location and planning to stay there for a while to mingle with guests, get your family photos done and out of the way first! Once people have had a drink and start to relax and chat, it takes forrrever to get them to put their drink down and come over to where we are taking photos. And then you have to wait longer, and it gets less fun for you. If we grab everyone at the start, then you are able to relax some more too, and we can grab some candid moments of everyone enjoying the afternoon.
Also, if you are planning on having a full group photo with all your guests, you need to budget 15 minutes for this one photo to happen, as it takes a long time to get everyone in position. Once again, if there are drinks at the wedding it can be a good idea for your celebrant to announce there is a full group photo happening before the bar opens. People don't want their photo taken, they want to have a champagne and chat to their friends. So get the photo out of the way then let the party begin!