The Morning of the Wedding - Tips for a Smooth Day
You've spent months, maybe years planning your wedding, and now the day is finally here! So to make the most of the day and to have plenty of time with your photographer, here are some helpful hints for the morning of the wedding.
At the Groom's...
Now you may think that you can just chuck your suit on five minutes before walking out the door, but boys you will need to plan a little further ahead than this! Some tips for your morning:
Make sure you have all had a shower well before the photographer arrives, and be dressed up to your trousers and shirts. The photographer will capture the last part of getting dressed with your groomsmen.
Check your suits the night before to make sure nothing has fallen out, remember to check your shoes too in case they need to be polished, and you have matching socks.
Leave your details in one area for the photographer (wedding bands, cufflinks, buttonholes, watch, anything else you would like to have in your album). We will photograph these before you put it all on.
If you have ties, make sure they are pre-tied the night before to save you time and hassle on the day.
If you want some photos with sunglasses, make sure everyone brings a pair as it looks best with all or none wearing them.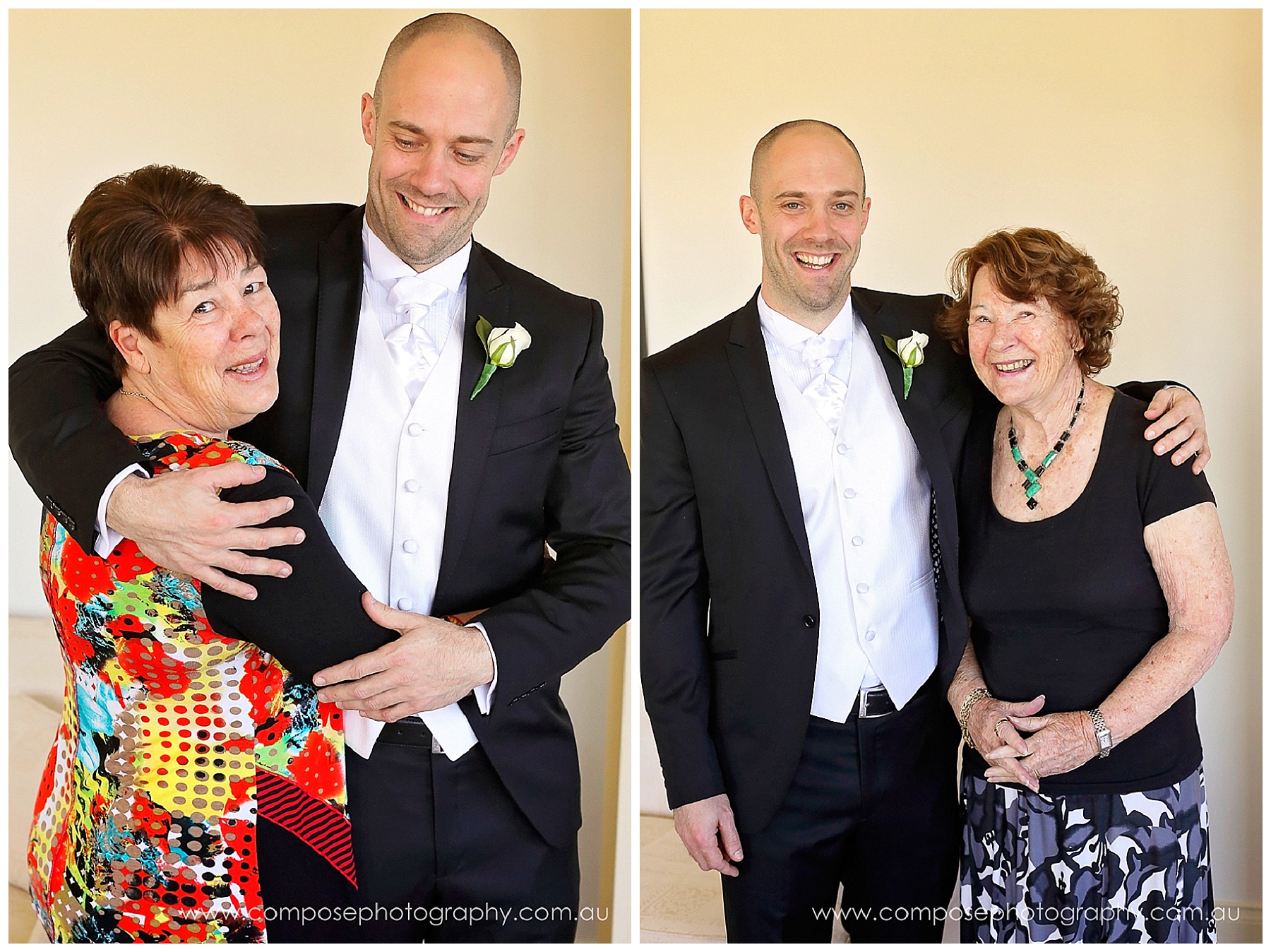 At the Bride's...
The most important thing is to ensure the timing is right with your hair and makeup artists. It's best to add an extra half hour buffer as it usually takes much longer than your trial when it's the real thing.
Bridesmaids should have all hair and makeup finished, and the bride either finished or only 15 minutes away from being ready to get dressed.
If you have matching robes with your bridesmaids you would like a photograph in, we will take this straight away, and then bridesmaids will need to get dressed. Also any other family members should be dressed at this stage so everyone is ready to help the bride.
Leave all your pretty details in one spot for us to photograph (shoes, jewellery, perfume, anything else you would like in your album). Don't stress about making a pretty set up of it all, that's what you have us there for ;)
If you need to drain water from your flowers, get this done just before your bridal party get dressed so that the stems have time to dry off a bit before they are sitting next to the delicate fabric of your dresses.
As we photograph from all angles, please ensure that clutter is cleared from any places where we would be photographing (bedroom, lounge room etc). Also please remove any items you don't want us to accidentally capture in a photograph.
We will be leaving 15 minutes before you do for the ceremony. So you will have plenty of time after we have gone for last minute toilet stops, loading the car, locking up the house. In our last 15 minutes at your house we will usually need all bridal party and family members available for photos.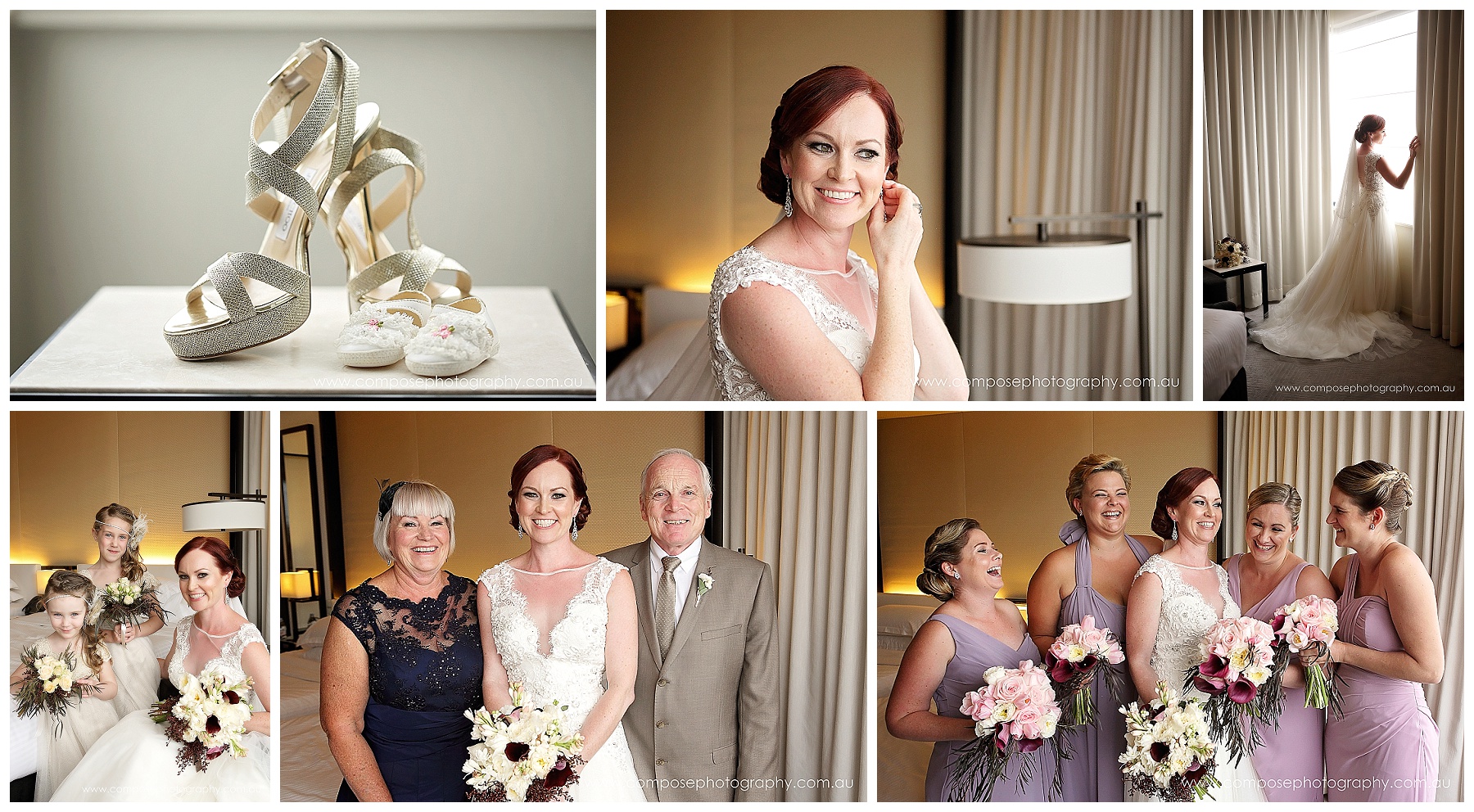 A little bit of extra planning before the day will mean that you have plenty of time for all the photos you want before it's time to head off and get married!